You will often hear the phrase "Key Person" in the nursery. Whilst children are looked after in groups it is important that we meet the individual needs of your child and ensure your child has the opportunity to bond with a "special person" at nursery. It is also important that you have a specific person whom you get to know and are comfortable sharing information. Each child is assigned a Key Person at the settling in the stage. It is their role to share information with you about your child and to ensure your child's individual needs are being met. They observe your child in order to be able to plan for your child's learning and development and to make assessments on their progress.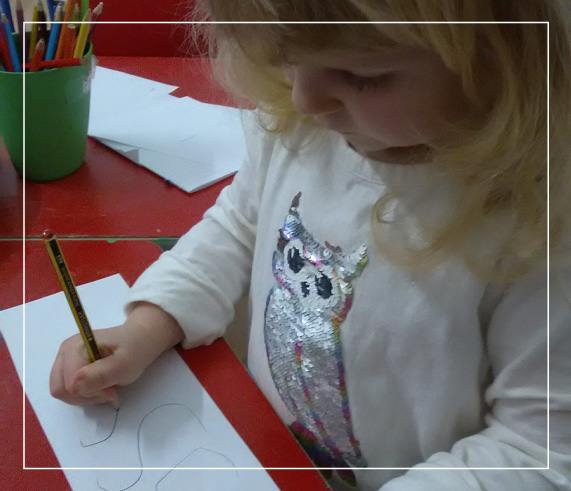 The children are encouraged to participate in activities that have been planned in areas of Early years fundamental skills framework (EYFS) There are three prime areas and four specific areas of leaning in which our Early Years team support children to learn and development. 
Personal, social

Emotional development

 

Communication and language
Knowledge and understanding of the world

Literacy,

 

Mathematics

 

Expressive arts and design
Here at Kings Meadow Pre-school, we understand the importance of playtime for young children. That's why we have two amazing facilities – one indoors and one outdoors – for children to feel at ease and enjoy themselves. We are always supervising, so your mind can be at ease. To learn more about our facilities, please look below.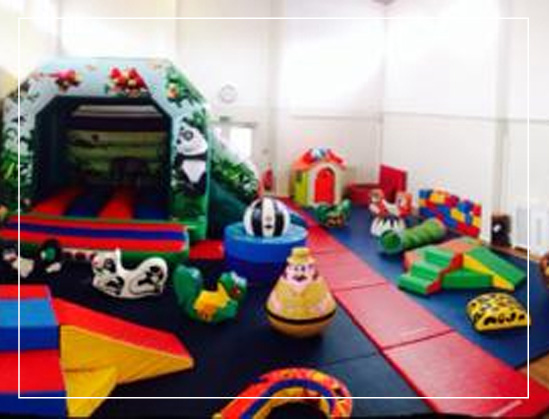 Kings Meadow also has access to a large, attention-grabbing soft play area, which contains: a large bouncy castle, ball pool, soft rockers, slides and soft blocks. This is a favourite with the kids as it has so many different elements. While we recognize the benefits of playing outdoors, sometimes that is not possible and indoor options are needed.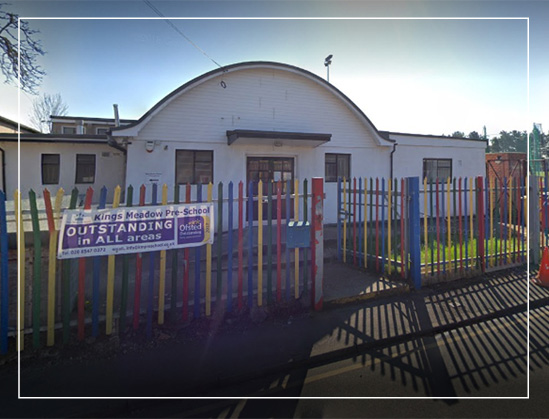 Outdoor playtime can have a variety of health benefits in young children. Kings Meadow has fantastic space, including a fantastic outdoor play area. The equipment and activities in our gardens nurture healthy and active fun through climbing, cycling, sand and water play. On top of this, we also have direct access to Kingsmeadow fields.
Want to know more? Contact us below.